The Woeful Lay of the Happy Day is now available wherever fine volumes of narrative poetry are sold.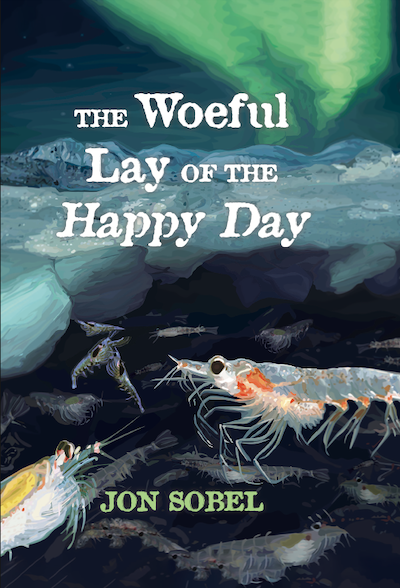 Set in a world adapting to rising seas and multiplying wildfires, it's the story of an Air Force cadet who is violently diverted from her career path.
Leaving behind a boyfriend who loves her in spite of himself, she winds up captaining a ferry and plying the pirate-plagued waterways of Gotham.
Until – well, you'll have to read it to find out.
This little glossy hardback, with beautiful cover art by Stacey Posnett, is now available at your online bookshop of choice for your splurging pleasure.
Powell's Barnes and Noble Amazon