Oren Hope Marketing and Copywriting provides marketing, copywriting, editing and project management services for web, print, and integrated campaigns, with quick turnarounds and reasonable rates.
We can manage your project from inception to completion, on time and on budget. Or we can simply create concise, clever, imaginative copy that wins customers and increases business. Whether it's a one-page press release or a multi-tiered, integrated campaign, your marketing materials are the voice of your company or service. Make them work for you.
We write, edit, create, develop, or revitalize:
• Marketing campaigns
• Websites
• Press materials (press releases, bios, etc.)
• Google AdWords ads and landing pages / SEO
• Reports
• Catalogs
• Blogs
• Ghostwriting/Ghostblogging
• Newsletters
• Sell sheets and sales presentations
• Traditional and electronic advertising
• Packaging copy
• Stickers and inserts
• Direct response materials
• Marketing collateral
• Radio ads
• Features
Testimonials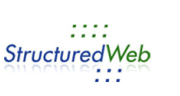 "Oren Hope has been an enormous help to our campaigns, creating excellent copy for web, email, brochures, Google ads, radio, you name it. We're extremely pleased with their work!"
- Maya Yeshurun, StructuredWeb
"Consistently delivered terrific work despite a challenging lack of product details to work from and sooner-than-possible deadlines." - Frank Linkh, Resolution Inc.
"Oren Hope Marketing is a first rate marketing company that I highly recommend. I have hired them to write PR material for a variety of projects and find them to be professional and very reliable.

They understand entertainment marketing specifically, which is a huge plus for the work I do. In addition to always making deadlines, they do a great deal of research as well as fact-checking. Their level of professionalism and integrity makes for a great working relationship." - Dan Azarian, Underdog Entertainment
"Oren Hope did a fantastic job on writing the bio for our artist Cas Haley. Well-written, quickly done; no muss, no fuss. We've used them before and we'll use them again."
- Easy Star Records